2022 Jeep Grand Cherokee 4xe in Scarborough, Ontario

2022 Jeep Grand Cherokee 4xe in Scarborough, ON
At Roadsport Chrysler, Dodge, Jeep, and Ram, we strive to stock our new inventory with the latest model releases from the Jeep lineup, giving customers an array of options while shopping for a new vehicle. A recent model release is the 2022 Jeep Grand Cherokee 4xe, offering rugged off-road performance, comfortable ride quality, excellent safety features, and improved fuel economy through its plug-in hybrid powertrain.
2022 Jeep Grand Cherokee 4xe Review
The Grand Cherokee 4xe is Jeep's two-row SUV with a plug-in hybrid powertrain, arriving in 2022 to deliver outstanding performance and efficiency. The new SUV gets the restyled exterior design of the Grand Cherokee while adding 4xe accent elements to differentiate itself from the regular Grand Cherokee model.
2022 Jeep Grand Cherokee 4xe Interior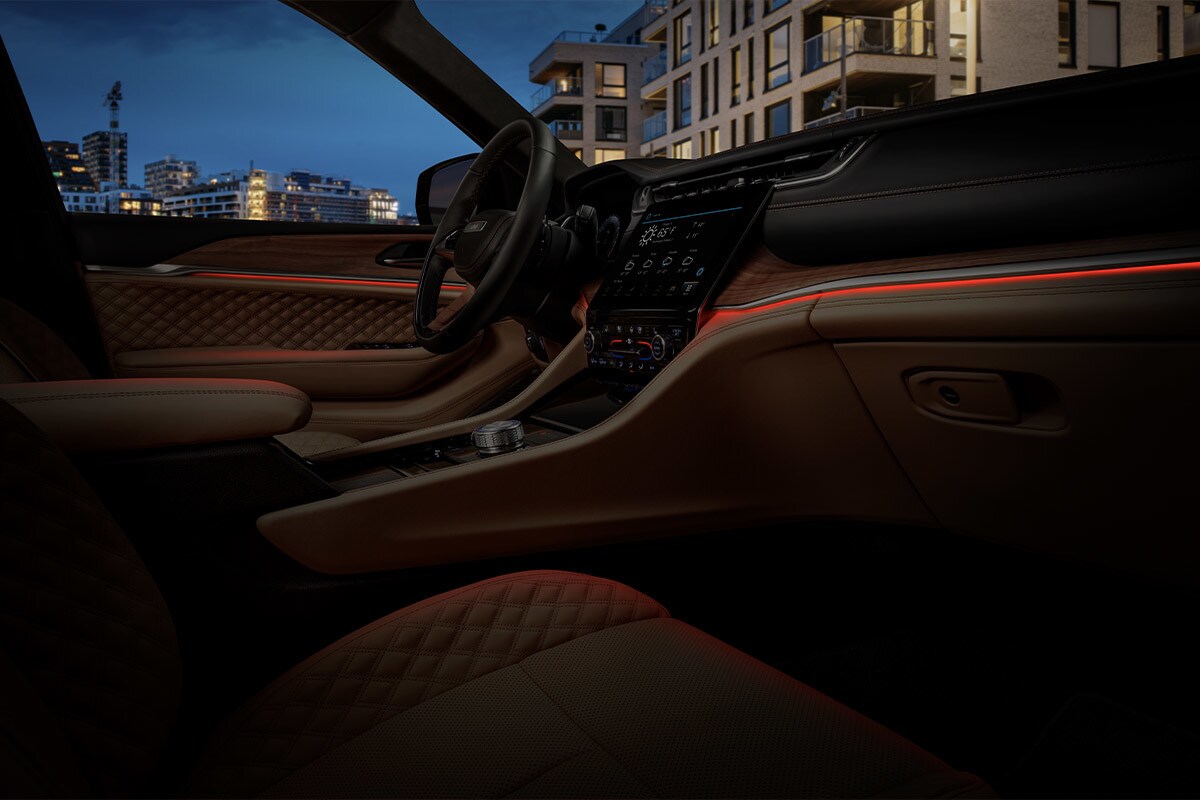 Inside the cabin of the Grand Cherokee 4xe, you will find luxurious materials and loads of technology-based features. With the available 16-way power-adjustable front seats, you will enjoy comfortable seating on the leather-faced upholstery, and the seats get various functions such as memory, massage, and more. Other notable interior features include available LED ambient lighting, an 8.4-inch touchscreen, and an available digital rearview mirror.
2022 Grand Cherokee 4xe Exterior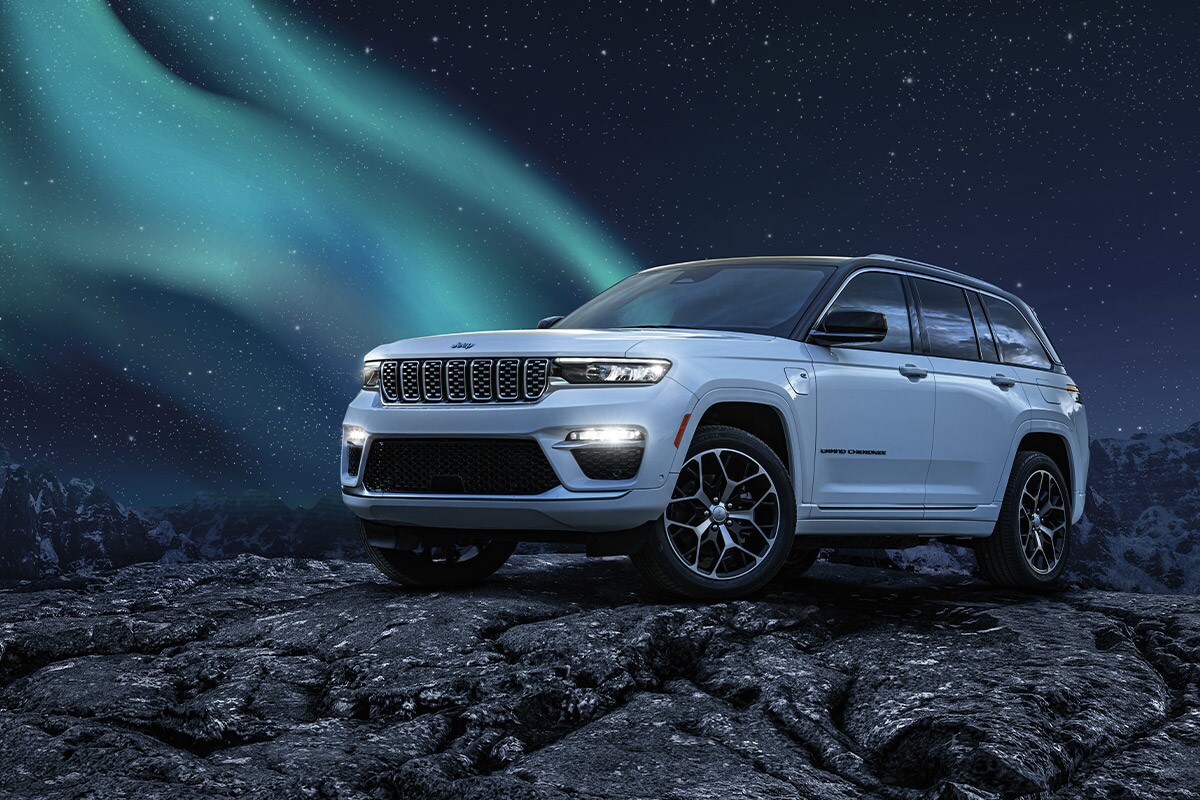 The rugged appearance of the Grand Cherokee 4xe is perfectly accented by blue accents on the Trailhawk 4xe trim level, which has blue tow hooks and blue hood decals. You find other features to improve the Grand Cherokee 4xe's looks, such as the available two-tone roof, available 21-inch aluminum wheels, and standard LED lighting.
2022 Jeep Grand Cherokee 4xe Plug-in Electric Hybrid Specifications
There are three hybrid driving modes, providing the exact performance and efficiency needed to meet various needs and driving habits. The Hybrid Mode delivers power from the 2.0-litre turbocharged engine and the electric motor, maximizing fuel economy, performance, and acceleration. Switching to the Electric Mode is a perfect idea for those with short daily commutes, as it delivers almost zero emissions and instant torque to get you to your destination without using gasoline. For situations where you might need to conserve your battery's charge for later use, you will want to be in the E-Save Mode, which only uses the 2.0-litre engine to drive the Grand Cherokee 4xe. Overall, having the plug-in hybrid powertrain is fantastic since you can rely on the electric range for daily driving, while the combined range is more than capable of getting you through your weekend adventures.
Jeep Grand Cherokee 4xe Safety Features
Feeling safe inside the 2022 Grand Cherokee 4xe is no challenge, as it comes with over 110 standard and available safety and security features. Notable safety feature highlights include Hands-Free Driving, Active Driving Assist, 360-Degree Surround View Camera, Night Vision, Intersection Collision Assist, Drowsy Driver Detection, Traffic Sign Recognition, and more. These advanced features will make your daily commute less stressful inside the 2022 Grand Cherokee 4xe, and you will find even more features for safety with this model.
2022 Grand Cherokee 4xe Trim Levels
The Jeep Grand Cherokee 4xe is a new model for 2022, coming in four trim levels. You will have your choice between trim levels such as the Trailhawk 4xe, Overland 4xe, Summit 4xe, and Summit Reserve 4xe.
Contact Us at Roadsport Chrysler
To get more information about when the 2022 Grand Cherokee 4xe will be available in our showroom, make sure to contact us. Our experts will gladly answer any questions you have about our model selection, and they will go above and beyond to assist with anything you might need. To learn more about the available financing options for this new plug-in hybrid Jeep SUV model, reach out to our dealership's Finance Centre.
2022 Jeep Grand Cherokee 4xe For Sale at Roadsport Chrysler