Appearance-Gard
Vehicle Repair Protection
No matter how careful you are, everyday driving damages your vehicle. Unexpected and unavoidable damage such as dent from a shopping cart or a stone chip to the windshield can lead to costly repairs. Appearance-Gard helps to protect your vehicle, keeping it looking new for years to come.
Dent & Ding Repair Protectio
n
The Paintless Dent Repair (PDR) process removes dents without the use of paint and will not harm the vehicle's factory finish. Dented metal up to 7.5cm in length can be fixed using the PDR process.
Windshield Repair Protection
Damage caused by stones or other road hazards to the front windshield are covered and will not increase your insurance rates. Front windshield chips and cracks will be repaired.
Rip, Tear & Burn Repair Protection
Exceeding standard upholstery protection, this protection repairs accidental damage of rips, tears or burns to your interior fabric or leather seats.
PLUS Upgrade Options
Key/Remote Replacement
Covers lost, stolen or damaged keys. Reprogramming included.
Alloy Wheel Repair Protection
Avoid costly alloy wheel repairs not covered by the manufacturer's warranty. Scrapes and scratches caused by road hazards will be refinished.

Body-Gard
Traditional Rust Protection
Providing maximum protection against rust for your vehicle. The salt used on our winter roads, combined with moisture, produces conditions for rust to form and damage your vehicle. Traditional Rust Protection extends the life of your vehicle by providing maximum protection against rust.
Body-Gard Paint Protection
Paint Protection creates a carrier between your vehicle's painted surface and damaging elements that can dull and fade the paint. It helps block the sun's harmful UV rays, pollution, and creates a smooth impermeable finish blocking outside elements while protecting against oxidization.
Body-Gard Upholstery Protection
Coats and protects individual fibres, leather and vinyl to guard against stains and fading. Upholstery Protection reduces fading and discoloration.

i-Select Coverage
Protection designed specifically for you
With advanced technology added to vehicles each year, mechanical breakdowns could occur during the lifetime of the vehicle. i-Select Coverage is mechanical breakdown protection with an extended warranty designed to protect you and your investment from costly repairs.
i-Select Coverage offers a variety of deductible options including: $0, $50, $100, $200, $250, $300 and $500. Disappearing Deductible option is available with a $100 deductible.
Levels of Coverage
Powertrain Coverage
Covers major components on your vehicle and offers protection against any major mechanical breakdowns.
Enhanced Coverage
When Powertrain just isn't enough, Enhanced Coverage brings protection to the next level.
Preferred Coverage
Enjoy an exceptional level of coverage with the advantage of Powertrain, Enhanced, plus additional benefits.
Ultimate Coverage
Protects your vehicle from the breakdown of any parts except for those items listed in the Exclusions Section of the Contract.
Ultimate Wrap Coverage
Coverage specifically designed for the vehicles with underlying Powertrain components coverage; provides the same great coverage as Ultimate, with the exception of a list of exclusions.
Ultimate Diesel/Turbo Wrap Coverage
Coverage specifically designed for vehicles with underlying Diesel/Turbo Engine components coverage; provides the same great coverage as Ultimate, with the exception of a list of exclusions.

Ride Green Certified
Committed to enhancing a safer, protected ride.
Ride Green Certified is an eco-friendly program that provides savings for the average vehicle purchaser of over $190/year by improving fuel efficiency and increased tire life. Ride Green Certified has been verified and validated as per the ISO 14064-3 and is listed with the Canadian Standards Association (CSA) in the Green House Gas (GHG) CleanProjects Registry Program.

Secure-Gard
Protect from Auto Theft
Secure-Gard effectively deters thieves by marking your vehicle with a unique series of traceable I.D. numbers and branded decals. The I.D. numbers, VIN and your information are registered into a secure database. A replacement benefit of up to $4,000 for 3 years from the purchase date is provided if your vehicle is stolen and not recovered; this payment is made on top of what your insurance company pays. Your insurance deductible of up to $2,500 is reimbursed if the vehicle is recovered and requires repairs. Your warranty coverage is transferable.

Tire-Gard
A warranty with a tire repair guarantee
Tire-Gard guarantees that if a road hazard flattens one or more of your tires, simply return to your selling dealership to have your tires repaired or replaced, at no cost to you. No matter how careful you are driving, your tires are susceptible to damage such as;
Potholes
Debris from other vehicles
Nails and screws
Construction debris
Glass
Road cracks
Mounting, balancing and installation are all covered with no deductible. Your winter tires are also covered under the Tire-Gard warranty at no additional cost if they are purchased from the selling dealership.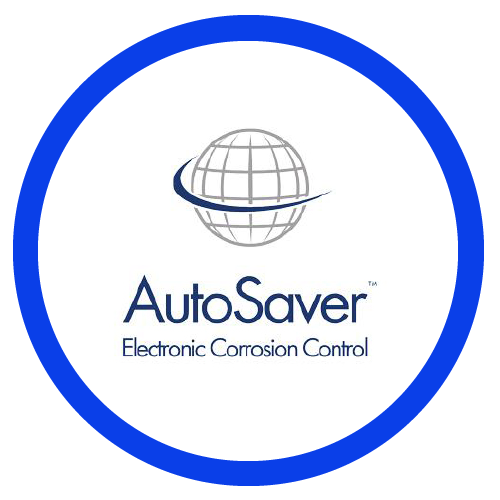 AutoSaver Electronic Corrosion Control
Advanced Prevention
While automakers continuously improve the quality of vehicles, the problem of rust formation continues. Rust and corrosion shortens the life of your vehicle and can lead to costly repairs. AutoSaver helps protect your investment.
Proven effective in inhibiting rust and corrosion
Protects areas that traditional rust protection cannot reach
Patented technology, made in Canada
Environmentally safe and clean
Lifetime new vehicle warranty, pre-owned warranty also available